Our Facilities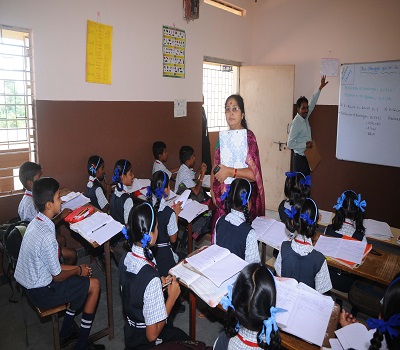 Class rooms
We have well equipped and sophisticated class rooms.We have well experienced and dedicated teachers for all classes and they put in their efforts to teachour students to face the challenges in their learning.Teachers are trained to use the digital technology and equipment's to make the teaching more effective and attractive to the students.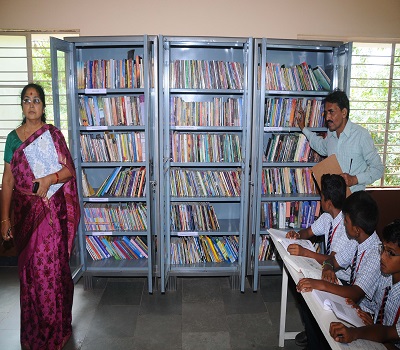 Library
We have a bunch of most useful books like dictionaries and encyclopedia in our library. We have a collection of about more than thousand books on subjects.There is a reading room facility for reading daily newspapers; periodicals and journals.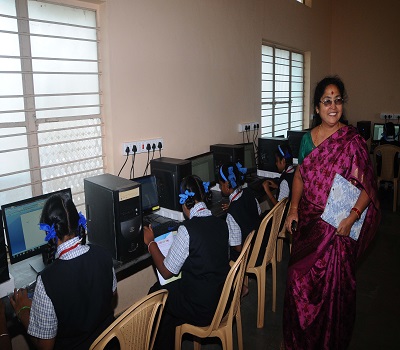 Computer lab
The computer lab is equipped with the latest computers loaded with the latest open source educational software and operating systems.We use latest computer technology not only for teaching but also for project works, designing, programming and power point presentations.students have computer theory classes with the demonstartions in the class rooms.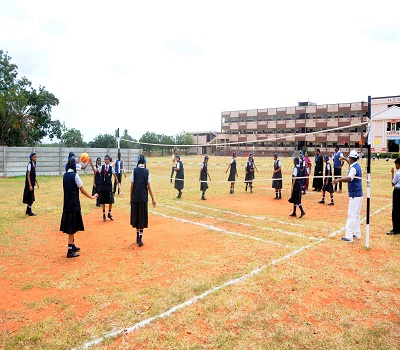 Play ground
We encourage sports and we have a vast play ground for our students.Or students actively participated in all kinds of sports and games. Our students proactively take part in alomst all inter school and class wise competitions.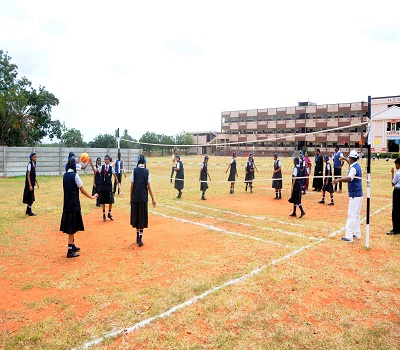 Sports
We encourage and also give importance to sports activities which are needed for the mental and intellectual development. These make children bold. adventerous,competative and informative.Our students participated in valley ball sports and got 1st place in cluster level.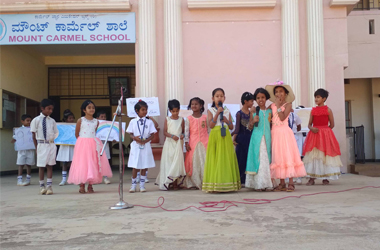 Activities
Cultural activities are needed for the mental and intellectual development. These make children Bold, Adventerous, Competative and informative. We encourage Singing, Election, Flok, Singing, Drawing, Quiz, Eassy writing, Debate, etc.,all national festivals are also celebrated solemnly.
Transportation
School buses are available for transport of students safely on time at various locations.Conveyance bus facilities are provided to pick up and drop our students with ensured security. we provide door step pick up and drop to our students.